The images in more detail
The following is an overview of the images contained in the press set
SONO WZ sensor
The most efficient way to measure water to cement ratio on site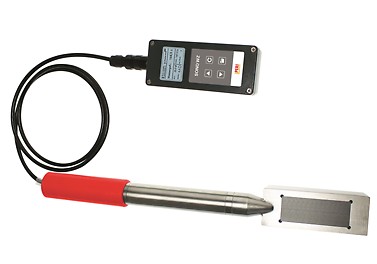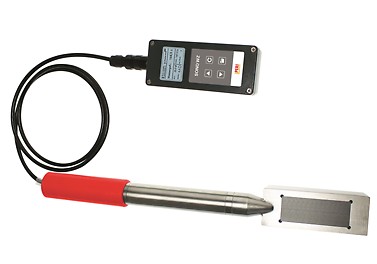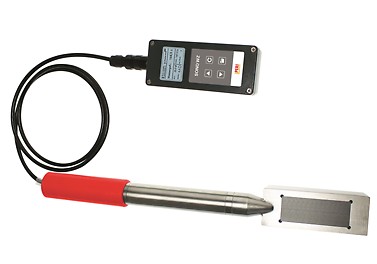 SONO WZ sensor
The most efficient way to measure water to cement ratio on site
One of the main benefits of the sensor PERI feels will appeal to users is the amount of time it saves on site. The fully mobile, hand-held device can take a series of water to cement ratio measurements in just two minutes, compared to traditional methods, which can take up to 8 hours for a single test.
PERI's Digital Engineering Manager, Anna Wylie, said, "We are moving into an era where data driven decisions and advancing construction methodologies is not only an advantage for our customers, it is critical to ensure they remain competitive and relevant in a modern construction industry. Digital technologies such as the SONO WZ is one of the tools we expect to be key to this transition."
Following a successful trial with civil engineering sub-contractor, Joseph Gallagher Ltd, on Tideway's Chelsea Embankment site, PERI is confident that customers will benefit from improved quality control, efficient forming operations and reduced material wastage on site.
Rapidly expanding its digital range, PERI is looking forward to launching another three sensors over the next year, each one offering different benefits to the construction process. This has been supported by the company's newest appointments in its Engineering team.
National Product Manager for PERI, Matthew Binder, said, "At PERI we are always striving to make construction safer, faster and more efficient, and the SONO WZ embodies these values. We have developed an industry-first with this sensor, responding to the demand and increasing importance for data driven decisions throughout our supply chain."
Further information about the SONO WZ concrete sensor can be found at https://www.peri.ltd.uk/knowledge/sensors/sono-wz-concrete-sensor.html
---
Disclaimer – Usage of our press photos
The photos are freely available for editorial and private purposes only.
When using the photos, the copyright notice "PERI GmbH" must always be clearly visible. If a photo is provided with a different copyright notice, this must be used.
Alienation of the photos or combination with other photos is not permitted.
The image data may not be passed on to third parties and permanent storage on electronic systems is not permitted.
Publication of the photos is free of charge, when a specimen copy or, in the case of electronic media, notification is sent to the contact persons named.
The pictures used are snapshots of construction sites. For this reason, safety and anchor details in particular cannot be regarded as meaningful or definitive. These are subject to the risk assessment of the contractor.
If the pictures have an expiry date, they may not be used after this date has passed and must be deleted.
Status: June 2020