The images in more detail
The following is an overview of the images contained in the press set
Charles Stratford
PERI UP Business Development Manager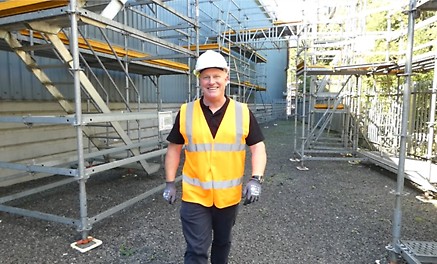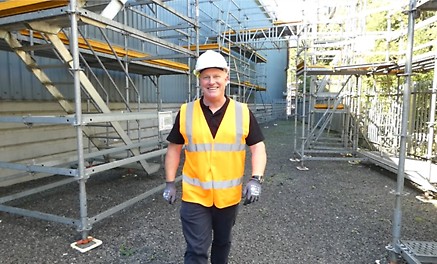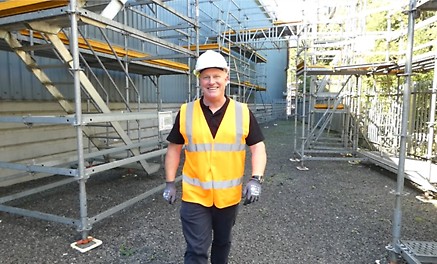 Charles Stratford
PERI UP Business Development Manager
Charles joins PERI with over 20 years' experience in the industry. The balance between his practical knowledge as a scaffolder early on in his career, coupled with his strategic acumen in recent senior roles made him the right candidate to navigate this new journey for PERI.
Charles will focus on how key challenges such as productivity and safety on site can be overcome by leveraging the benefits of system scaffolding.
Supported by a network of specialists across PERI and a new multimillion-euro production and galvanising plant in Germany, Charles is looking forward to growing PERI UK's scaffolding division.
Commenting on his appointment, Charles Stratford said, "The features of system scaffold are inherently aligned to the productivity and safety measures that are expected on-site today. Something I am excited about is working with our designers on larger, more bespoke scaffolding solutions for our customers. We have the right people, the right solutions and the right product for any scaffolding-related service our customers require, giving us the confidence to fulfil any requirement here at PERI."