The images in more detail
The following is an overview of the images contained in the press set
PERI UP - Safe Assembly
Working Safely with PERI UK
PERI UP - Safe Assembly
Working Safely with PERI UK
PERI UP - Safe Assembly
Working Safely with PERI UK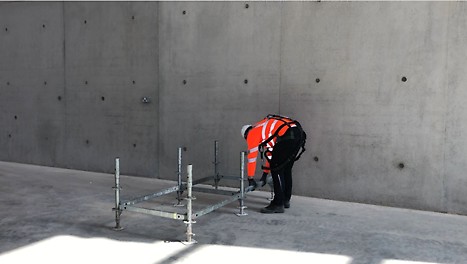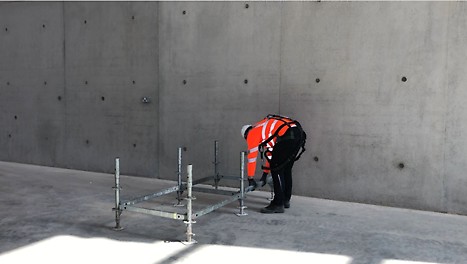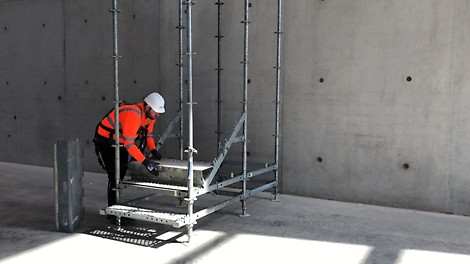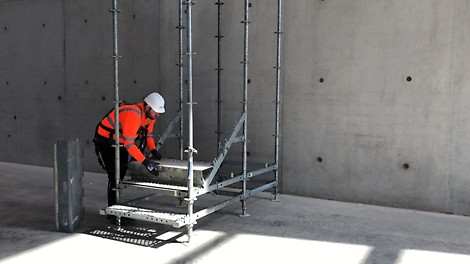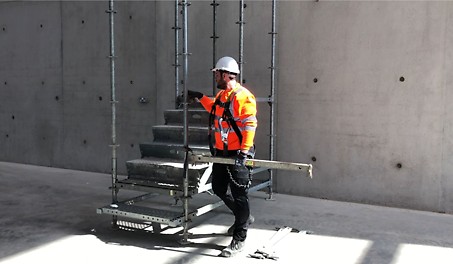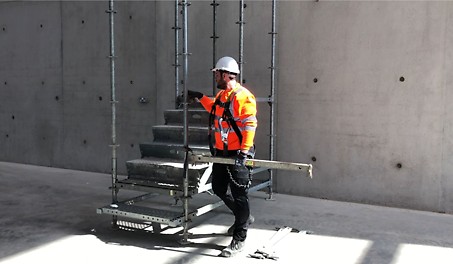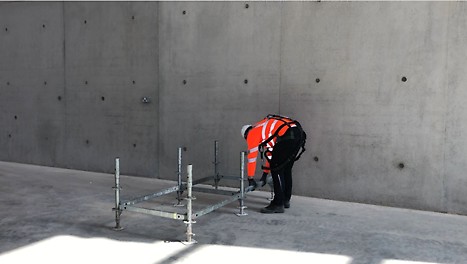 PERI UP - Safe Assembly
Working Safely with PERI UK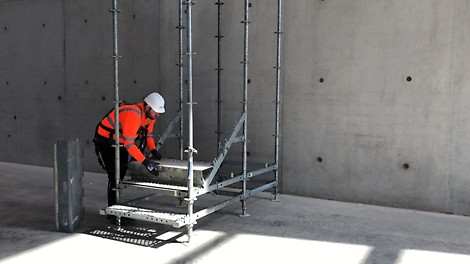 PERI UP - Safe Assembly
Working Safely with PERI UK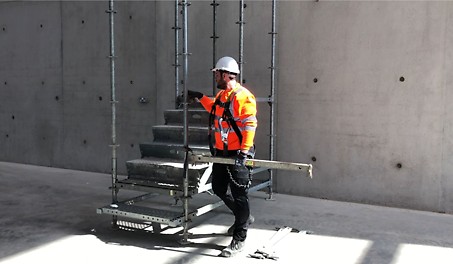 PERI UP - Safe Assembly
Working Safely with PERI UK
The safety of its customers and staff has been considered in great detail when adapting ways of working, ensuring that all operations comply with both CLC and NASC guidelines for the foreseeable future.
PERI is uniquely positioned in its sector in providing products and services to help customers safely continue on site with formwork and scaffold operations. Aligning with PERI's long-term vision of making construction safer and more efficient, a number of product ranges are ideally placed to help customers:
1. Work in small teams of just 2 workers through efficient and light systems
2. Achieve social distancing of 2m or more
3. Work efficiently with labour and skills shortages
4. Provide overall risk reduction through more efficient working practices
The 4-step customer support plan comprises 1) the continual availability of products and support services throughout the UK 2) helping customers to adapt to new safe working practices 3) ensuring customers use the right products efficiently, and 4) advanced planning to help prepare for a recovery.
Through these stages the company says it will work closely and responsibly with its customers, helping the industry 'get through this together'.
One of first changes is how it has adapted the essential product support and guidance its customers receive.
PERI will be showcasing how products can specifically aid work within the new guidelines. Its PERI UP scaffolding product demonstration videos, for example, show how the system can be erected safely by one scaffolder under supervision, complying with social distancing guidelines.
This latest round of adaptive measures follows earlier arrangements to ensure its workforce both working from home and those at supply depots can do so within social distancing provisions.
Managing Director for PERI UK, Alasdair Stables remarked:
"We are determined to support our customers and help them keep their sites operational whilst working safely and efficiently. The current situation means that we cannot continue to work in the way we are all used to.
A key focus for PERI at this time is to help customers adapt to the CLC's Site Operating Procedures for the construction sector, and to maintain the best possible efficiency on site with whatever restrictions may be required. Part of this approach is to make sure our sales and technical teams remain available to help with any challenges on site, and in addition our site demonstrators can provide web or site-based support for products being used on site."