The expansion is part of a wider decision to bring product segment specialists in-house, providing customers with a wider range of products under one roof, matched with the right sales expertise.
Heading up the team is UK Construction Accessories Manager, Neale Beardsley who was appointed in March this year. Neale joined PERI from DYWIDAG and has over 20 years of experience in the sector.
Since his appointment, Neale has hired two recruits to support customers with their construction accessories requirements across the UK. With the addition of the recent technical sales support role, PERI will now be able to provide contractors with estimations of the accessories they need for their projects in advance.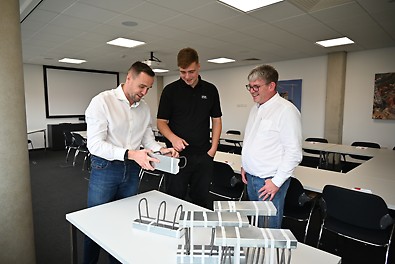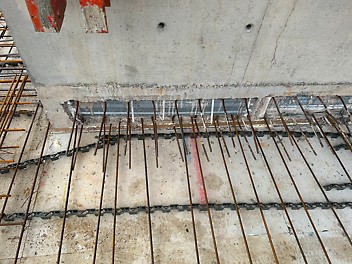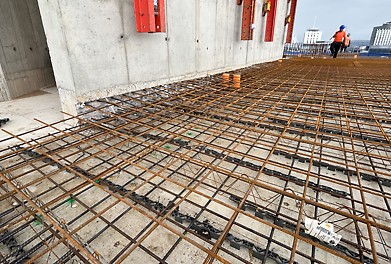 PERI says each product in its construction accessories range has been carefully selected to complement its core product offering.
Customers can expect a diverse range of products designed to support various applications, from waterproofing concrete joints to permanent formwork for foundations and footings.
The range includes proprietary accessories like DYWIDAG form ties, CARES-approved Starter Packs and Speed Edge formwork and more recent additions, BECOSTOP and CEMflex.
UK Construction Accessories Manager, Neale Beardsley commented:
"We see a great demand for these products across the UK. It's crucial that genuine construction accessories specified in our designs are used when working on any project. Using sub-standard products poses a threat to the quality of construction and more importantly, the safety of workers on site."
UK National Product Manager, Matt Binder commented:
"Enhancing our construction accessories product range means we can support our customers with a complete package for their construction project. With PERI as their partner for all formwork, falsework, scaffolding and construction accessories, contractors can save time and benefit from using market-leading systems that increase efficiency. Readily available stock means we can react quickly to demands for off-the-shelf or project-specific requirements across the UK."