Since then, Terry has developed much-needed training in the formwork sector, using his experience and knowledge from working on site and in higher education settings to make a difference to the construction industry.
The training standards Terry has worked hard to put in place makes using system formwork and falsework products safer and more efficient for new and established formwork operatives.
All training modules have been designed to fulfil the requirements of the CITB training standards which were developed in conjunction with industry bodies such as CONSTRUCT, CITB, NOCN and CSCS. The courses can be site-based or delivered at training centres.
It is vital that everyone has access to this type of training. The funding provided by the CITB plays a crucial role in making training more accessible and ensuring that the industry fully understands the importance of formwork training for years to come.
All courses qualify for the training levy and grants that are available to all levy paying companies.
With the most up to date, role-specific and accessible training, we can expect to see a reduction in the number of work-related injuries reported in our industry.
However, we are only at the start of our journey towards change, as the standard of training and accessibility to training in this sector is nowhere near where it should be when compared to the scaffolding industry, especially given the fact that it's not yet compulsory. Read on to find out why there needs to be a place for standardised formwork training in the industry.
The current situation
Ongoing training is an important part of any profession. It prevents risk, instils confidence, and enhances skills. Currently, the prerequisite for an operative to erect formwork on site is an NVQ Level 2. However, this training standard fails to acknowledge how formwork has progressed in the last 20 years.
By contrast, the scaffolding industry has evolved rapidly over the last few years and training is highly regulated. Scaffolding towers erected across different industry sectors have to be built by CISRS scaffolders who have undertaken advance training, regardless of the height and complexity of these towers.
It's a stark reminder that despite erecting formwork and falsework at much higher levels on some of the tallest skyscrapers across the UK, there are no stringent training standards for formwork operatives. Why then is formwork training so far behind our scaffolding counterpart?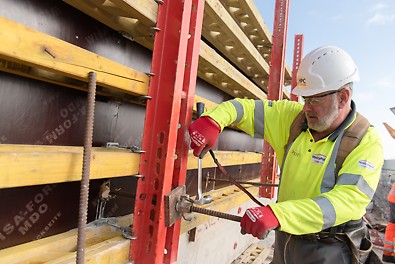 System evolution & timing
The industry has seen a dramatic shift in the uptake of system formwork in recent years, with increasing demand for these products. Now worth more than ever in the UK, system formwork is lighter in weight and promises a longer service life compared to its timber and plywood equivalent.
If we think of the formwork industry 20-30 years ago, there were fewer demands for more efficient, faster and safer construction practices, perhaps explaining why there is a greater need for system products today.
System-based products have evolved to meet modern construction needs, such as hydraulic striking, agile material transportation and more powerful climbing capacity.
With this in mind, it seems that now is the right time to change the way we assess competency and skillsets. With greater focus on pace and productivity, operatives are under more pressure to meet industry demands. Surely a highly regulated training course will enable these demands to be met safely?
Current risks to operatives
The associated risks with lack of or outdated training are obvious within our industry.
Data from CONSTRUCT (2005), demonstrates that the majority of formwork and falsework accidents can be attributed to being struck by a load during mechanical and manual handling or through musculoskeletal injury from unsafe manual handling operations, demonstrating how regulated training should be a prerequisite before working with such equipment.
This is supported by more recent statistics from the CONSTRUCT Accident Statistics (July 2018):
From 2015 to 2017, the Accident Industry Rate in Construction (CONSTRUCT members sampled) rose from 126 to 221 (Specified Injuries). Of the total number of specified injuries, the 4 main causes were:
Fall from heights
Hit by moving of flying objects
Injured whilst handling, lifting, carrying
Slips, trips or falls on the same level
This shows that incorrect manual handling of construction equipment is still one of the main causes of injuries today, perhaps demonstrating a lack of focus on training in the last 10-15 years.

Today, systems are being developed for specific applications, meaning there's a greater gap between basic and advanced product knowledge. This is where product-specific formwork courses can be beneficial over more general 'one size fits all' courses.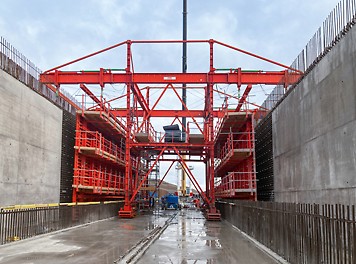 Without the right skills, operatives are likely to make more mistakes and erect systems incorrectly. This can have serious implications on the safety of operatives and the wider public, especially as many of these systems are frequently in operation on constrained sites, amongst public spaces and at great heights.
Clear evidence of a skills gap
Some of the injuries reported between 2016 and 2017 could be attributed to 'lack of training'. Whilst these figures address injuries caused by inadequate training, they are unable to tell us how sites might be missing an opportunity to be more productive.
RICS (2018) market research holds 'lack of sufficiently skilled workers' accountable for preventing growth in the construction and infrastructure industry over the last four years. Over 40% of the industry reported skills shortages in 2018. Without available workers having the right skills, labour shortages will continue to pose problems.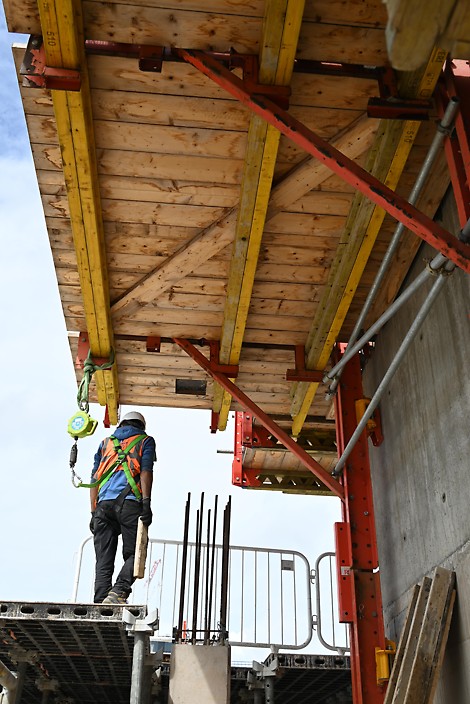 Considerations for accredited training
Training initiatives would need to be mindful of current practices and challenges on site. ONS data on 'Output per worker' showed that productivity and efficiency levels were the lowest in the construction industry than any other between 1998 and 2017.
By putting formal standards in place, operatives will be able to maximise the benefits of the systems they are using, improving productivity and reducing costs.
An accredited training scheme would also need to consider the change in demographic from 20- 30 years ago. If we consider the fact that we have an ageing workforce, it might be worth understanding how we can best attract the younger generation in such roles, and how we can offer them progression through the right training. This means more flexible training methods and varied content to keep trainees engaged and ensure they leave any course with enhanced skills.
The CITB states that 51% of training should involve practical exercises. The right balance of theoretical and practical content is more likely to engage trainees than theoretical alone. Trainees are also more likely to benefit from hands-on training, as they will be able to erect and dismantle the equipment first hand.
Considering productivity and output, it might not always be possible to take a cohort of operatives off site for a day or two. This is where training would benefit from being agile and flexible, capable of taking place on the contractor's site, providing training can take place in suitable conditions in accordance with the relevant CITB Training Standard. An appropriate space or a cordoned off area would be required to allow practical exercises to take place safely.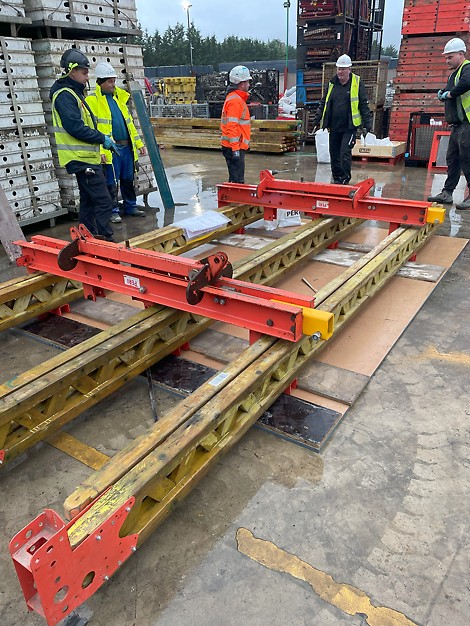 A more productive industry
By working alongside training partners and schools and colleges, the industry can develop standardised formwork training qualifications going forward. This will help us overcome the political and environmental challenges we face now, and in the near future.
RICS reports that around 285,000 jobs are filled by workers from outside of the UK. With Brexit remaining an ongoing threat to the construction workforce, this will be a huge loss if appropriate training is not put into place to prevent a greater skills gap.
Standardised formwork training will also aid the recovery process from crises such as COVID-19 or other instances where there are unpredictable gaps in employment. Such courses will give operatives the confidence to get back on to site and put them in a position where they can prove competency. Project sites will also benefit from an upskilled workforce, leading to an increase in productivity at a time the industry needs it most.