The project is being delivered by Skanska Costain STRABAG Joint Venture, with Kilnbridge appointed to complete the reinforced concrete works.
Making the tunnel a concrete reality has been possible with custom formwork travellers engineered by PERI's specialist infrastructure team.
As the travellers were expected to be in use over an 18-month period, the main drivers influencing their design were durability, productivity, and sustainability. This meant engineering an efficient and quick system without compromising the quality and strength of the final structure.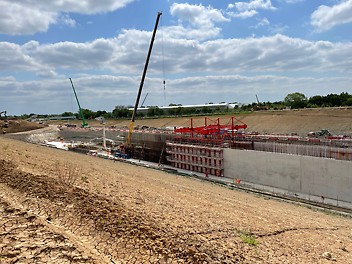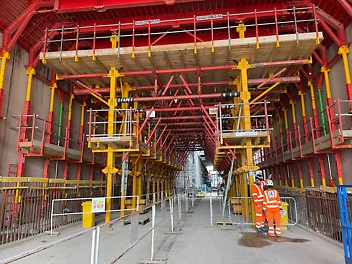 To support the specified construction sequence, PERI's engineers designed two carriages which enabled the site team to cast the walls and roof slab simultaneously, ultimately accelerating the programme. This comprised four units in total, two for the wall and two for the roof.
The carriages are designed to reduce material, manual labour and cranage as the main operations such as striking, positioning and travelling are completed hydraulically.
The wall forms are built from special modular steel panels. Each set is designed to build 20m-long and 7.5m-high walls.
The panels are suspended from a carriage which is designed using off-the-shelf components from PERI's VARIOKIT range, with some specially fabricated connection parts. VARIOKIT rails provided additional support for the formwork, reducing through ties to less than half the quantity required in a traditional panel system.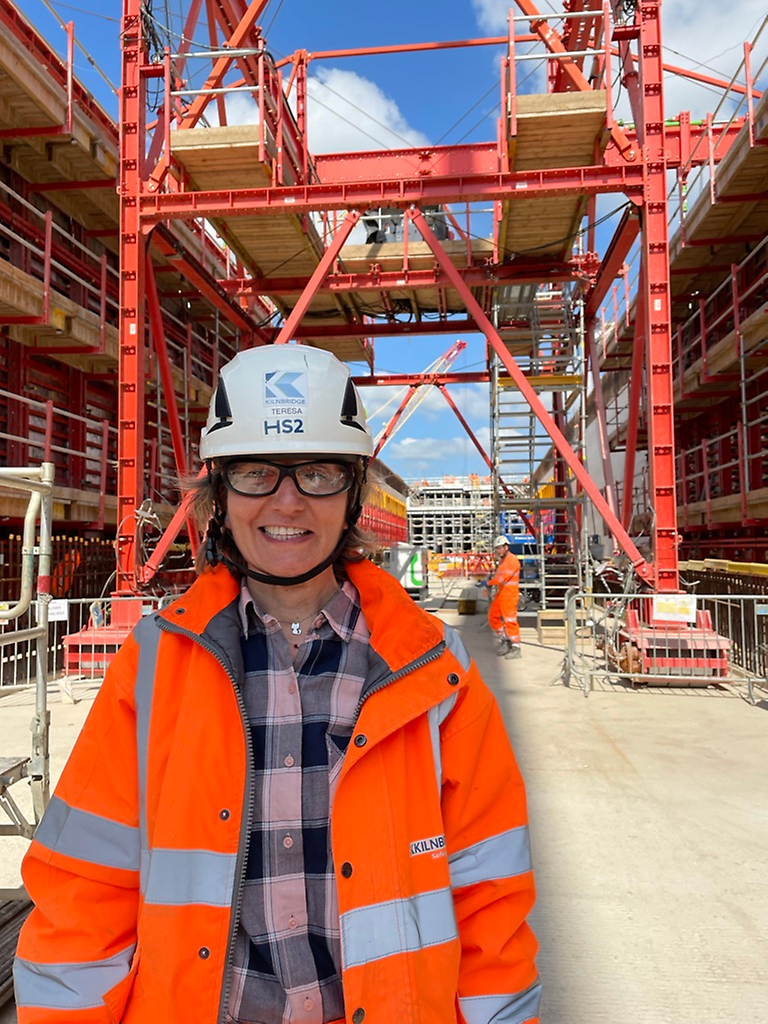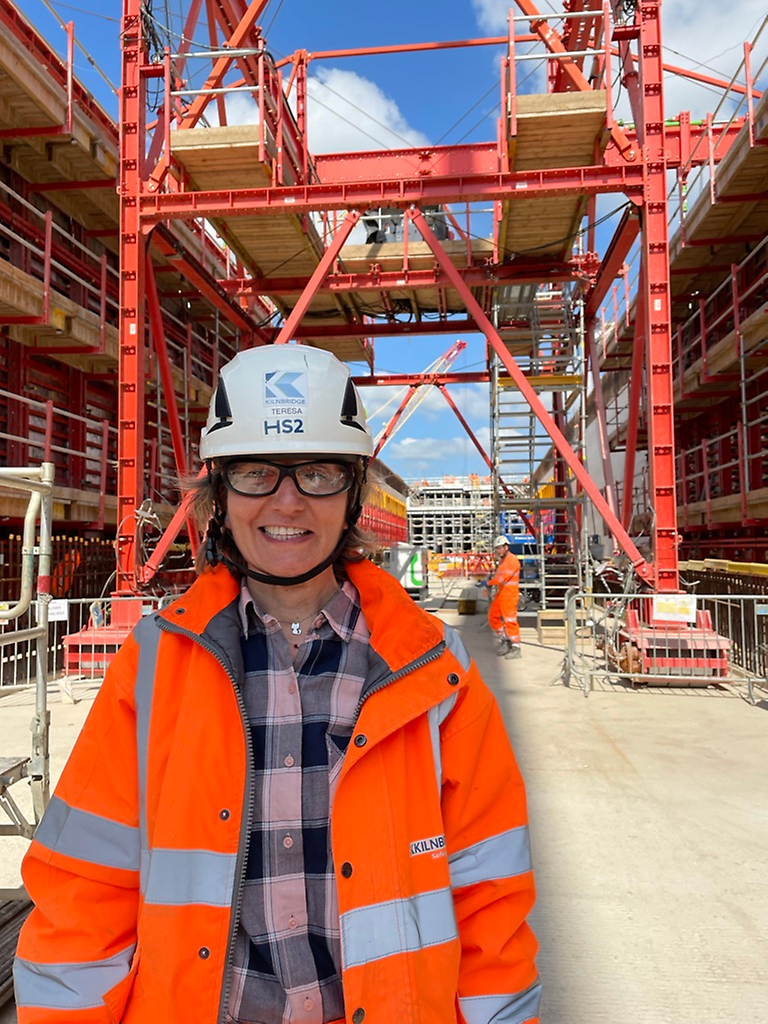 Teresa Martin
Project Manager
|
Kilnbridge
This is a fully hydraulic system which can lift and move four shutters weighing 128 tonnes in total to enable us to cast the walls of the tunnel. So far, we've been able to save around five days per wall in comparison to traditional formwork systems, as we can complete installation and prepare the system for concreting in one day
The internal and external formwork on the wall carriages raise, lower and retract hydraulically, eliminating crane-use and reducing labour requirements and cycle time by over 80%.
What's innovative about this design is that the whole structure moves forward and backwards on wheel units, each capable of supporting 50 tonnes.
Typically, a structure like this would move on rails. A crane or machine would be used to reposition the rails from behind the carriage to the front. With PERI's Vulkollan wheels, the carriage travels directly on the base slab, eliminating the need for rails. The wheels also feature hydraulic steering, allowing operators to steer the carriage with the pull of a lever to form the tunnel's modest curvature.
The roof carriage is just as unique. It's built from a mix of special and standard components. In addition to fully supporting the rebar and concrete load, it features hydraulic cylinders which enable the traveller to be lowered, collapsed, pushed under the carriage in front and repositioned to allow rebar fixing and pouring operations to be concurrent.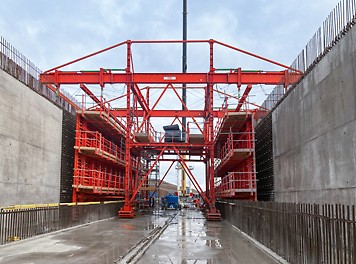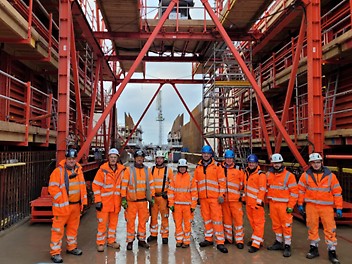 Hydraulic operations have replaced a lot of the falsework which would usually support a slab pour this deep. In addition to material, automation has also eliminated labour-intensive assembly and dismantling operations on this project, which would require multiple operatives working at height.
Following on from the installation of the roof traveller, the next steps will be pro-gressing the tunnel so all three elements – base slab, tunnel walls and roof slab progress concurrently without conflicting. Tunnel construction is expected to be completed by February 2025.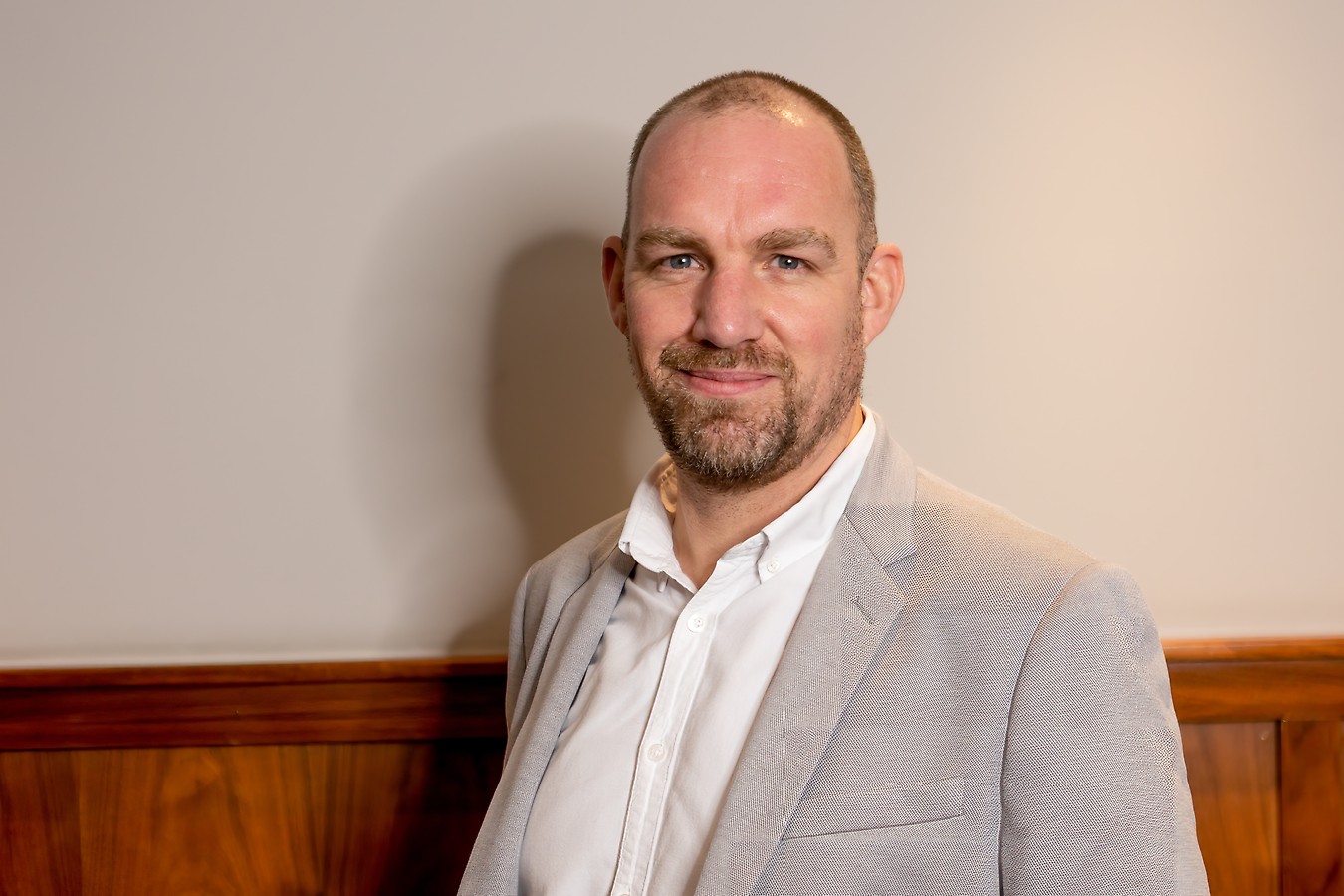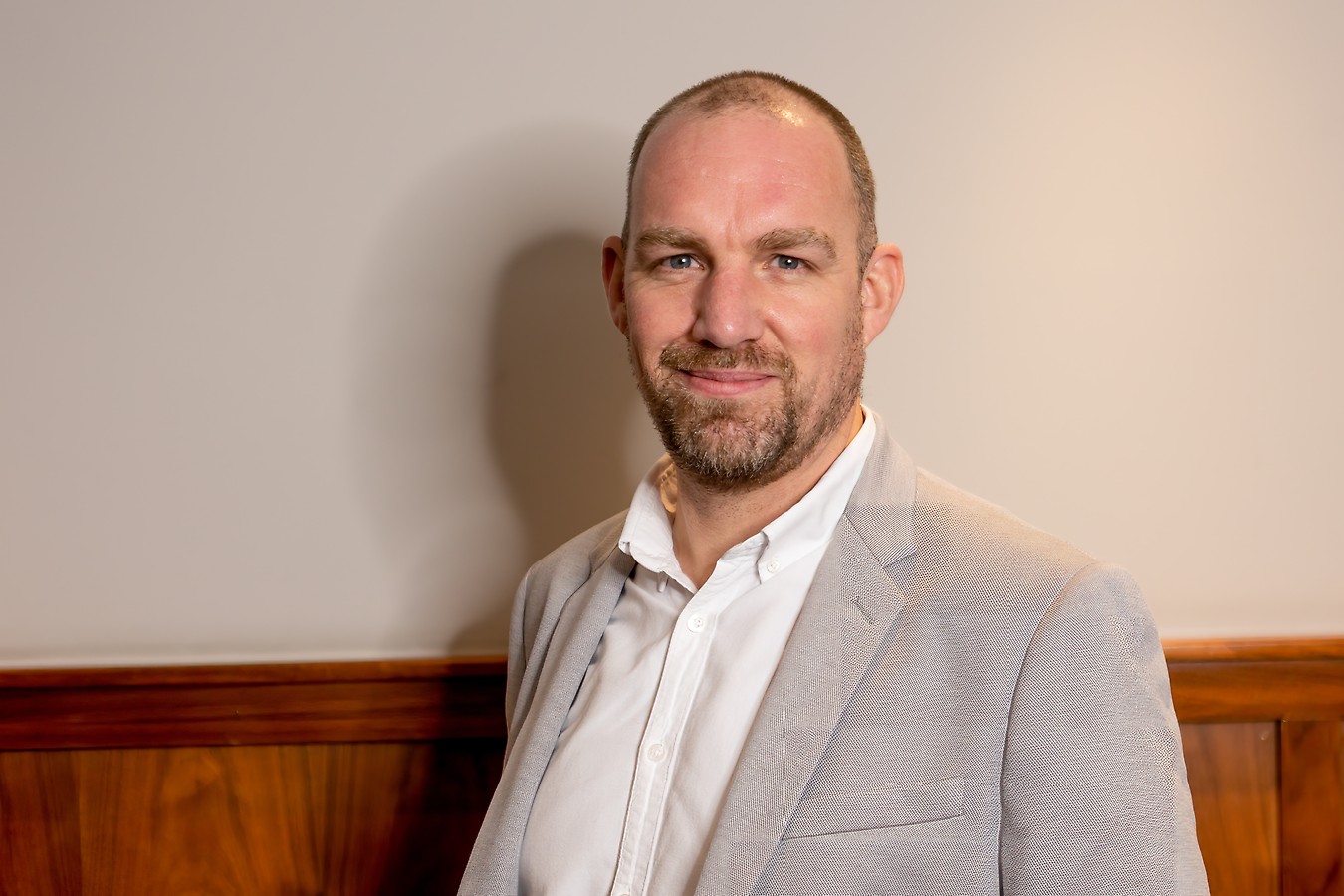 Dan Biggs
Senior Sales Engineer
PERI
The design of the roof slab accelerates construction, as the site team are not waiting for the concrete to cure on one section before installing rebar on the next pour.

Special steel formwork was ideal for this project as the forms can be reused up to 30 times, so there is an obvious material-saving advantage in addition to time-savings, as panels do not need refacing unlike a plywood faced system would. We're very pleased that we've been able to reduce material wastage and contribute to reduced carbon emissions, knowing that these steel panels can be reused for future projects without needing to be refaced.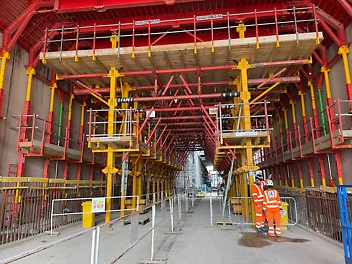 Interested in how PERI can support your next project?
Call us on 01788 861600 to discuss your requirements further.