The PERI UP Tunnel Traveller is ideal for waterproofing, advance reinforcing work or general access to formwork. With components like our console brackets, even complicated tunnel geometries can be accommodated while providing maximum working safety.
By involving our team early in the process, we can ensure your custom traveller system is engineered to meet the specified construction sequence. We can accommodate changes in topography, diameter, and height adjustments well ahead of the build to provide the most economical design for a seamless construction experience.
Our PERI UP travellers provide safe and flexible working platforms, enabling you to access hard-to-reach and confined areas.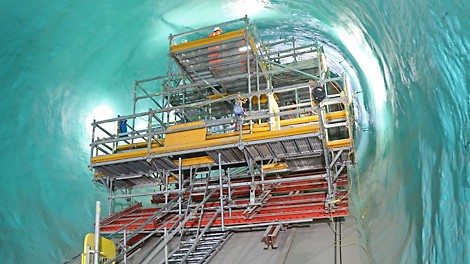 Integration with formwork
Combining versatile system scaffolding with standard components from our VARIOKIT means we can increase the PERI UP traveller system's capabilities further while keeping costs low.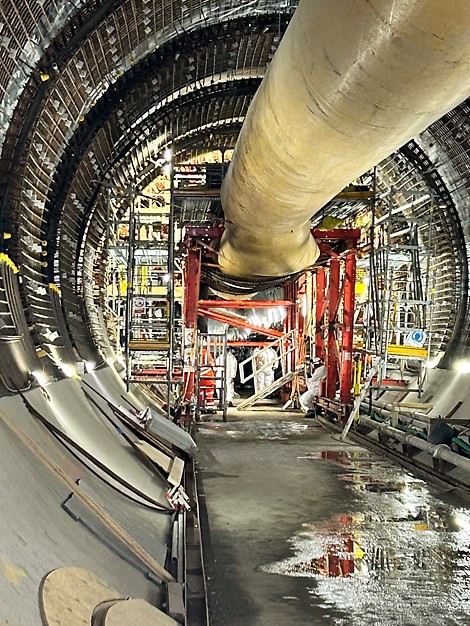 Installation of the PERI UP system is both fast and flexible, so you can complete waterproofing and reinforcement work in advance of the tunnel formwork carriage.
We have experience providing travellers for tunnels of all sizes. The table below provides examples of typical requirements we have supported.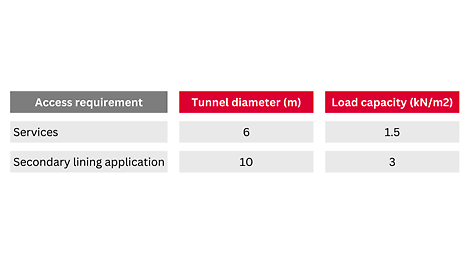 Interested in using our PERI UP Tunnel Traveller for your project?
Call us on 01788 861600 to discuss your requirements further.