Why use DUO for your next project?
These three videos highlight specific benefits of the DUO system:
Lightweight
One-Man Assembly
Versatile
Here's why you should invest in DUO...
When you invest in DUO, you choose faster assembly, greater cost savings over time and safer forming operations for your workers.
See what our customers had to say:
Residential high-rise known as Newfoundland, Canary Wharf, London.

James Duignam, Project Engineer

Customer: Expanded

"DUO's lightweight properties made the system a great option as recycling of the formwork using the crane was not possible."

Concrete House, Sussex

Adrian Corrigal, Developer

Private residential structure

"DUO works in perfect harmony with the experimental concrete mixes we are using in that both reduce labour and material costs, reduce the project's carbon footprint and are definitive steps forward in construction methodology."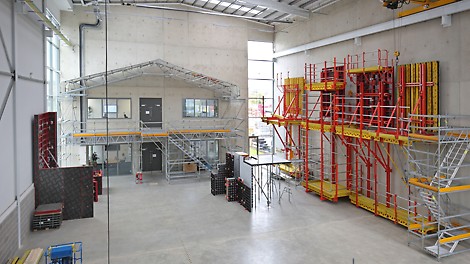 Still unsure?
Why not head over to our brand-new exhibition hall in our Brentwood office to see just how easy the system is to assemble? Call us on 01788 861600 to discuss your requirements further.